Our
Solutions
Discover the myNexus ESI system
ESI Game
Fun and deceptively simple, the free-to-play mobile app scores your entrepreneurial potential and skills - the only essential tool in the myNexus ESI system.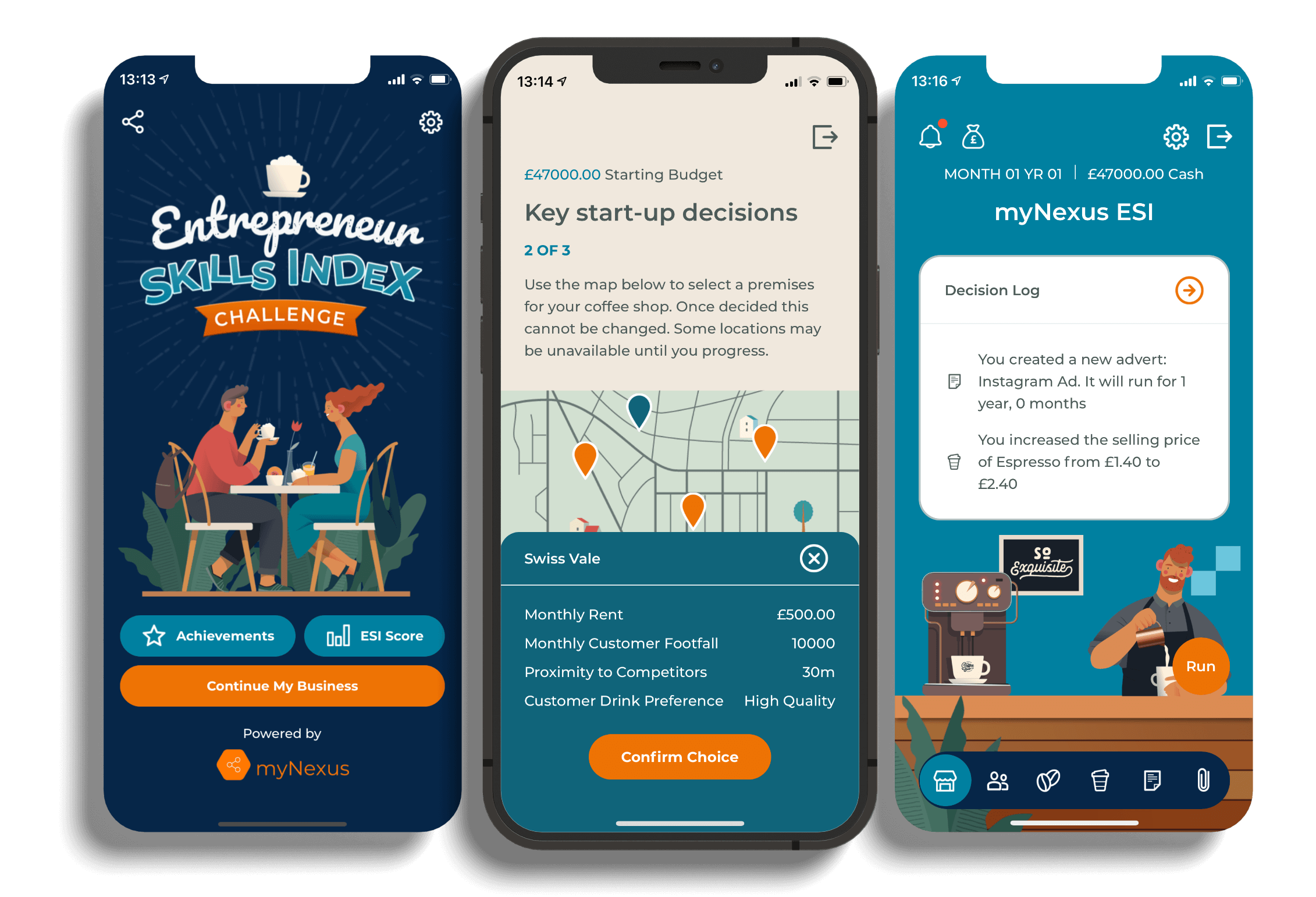 ESI Individual Reporting
Take control of your own career and personal development with an optional paid report detailing the nine different skills and traits of the myNexus ESI.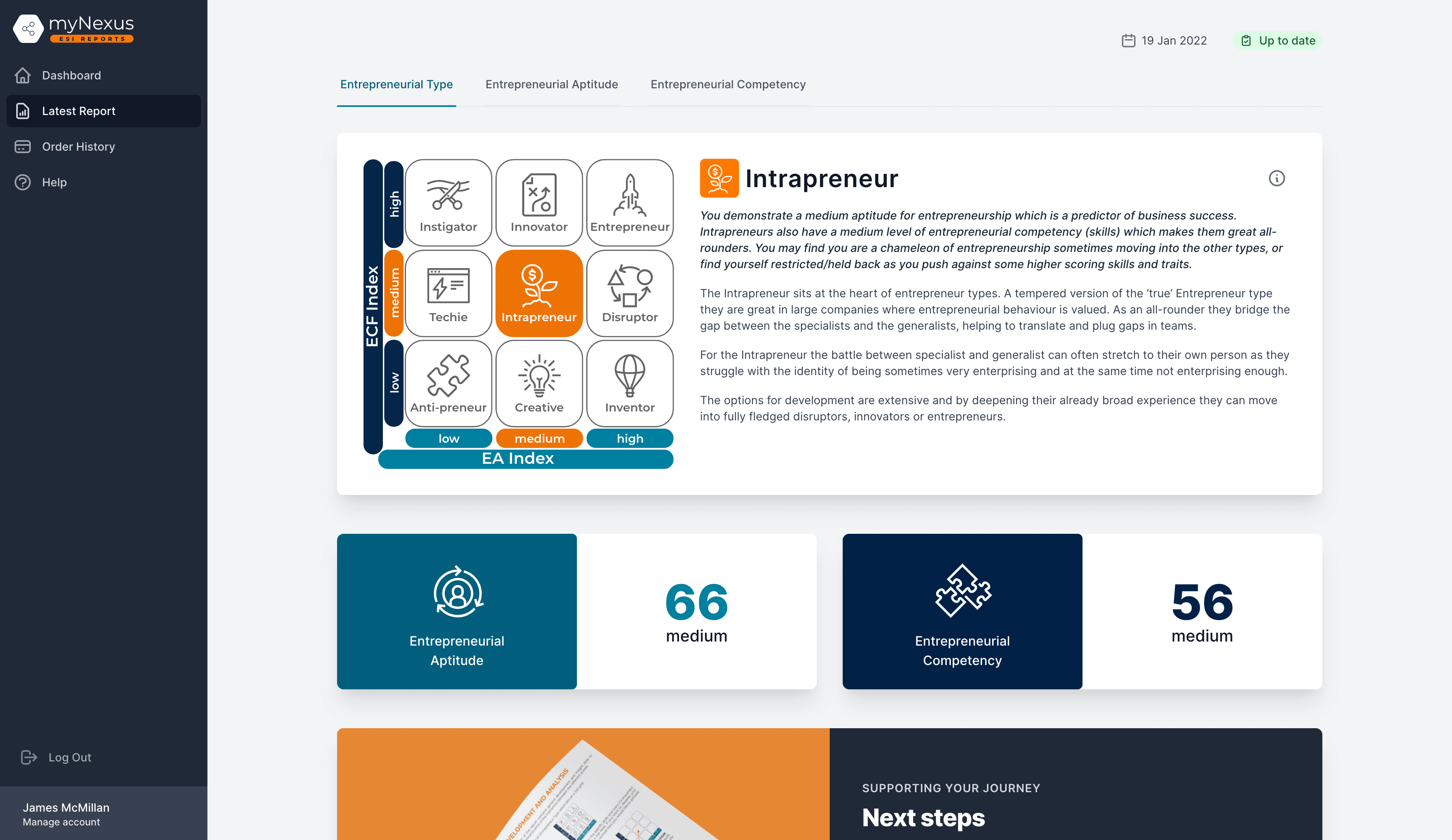 ESI Cohort Tools
Onboard, manage and monitor cohorts of users through the ESI. Get analytics and engagement & performance insights to better target your programme or support.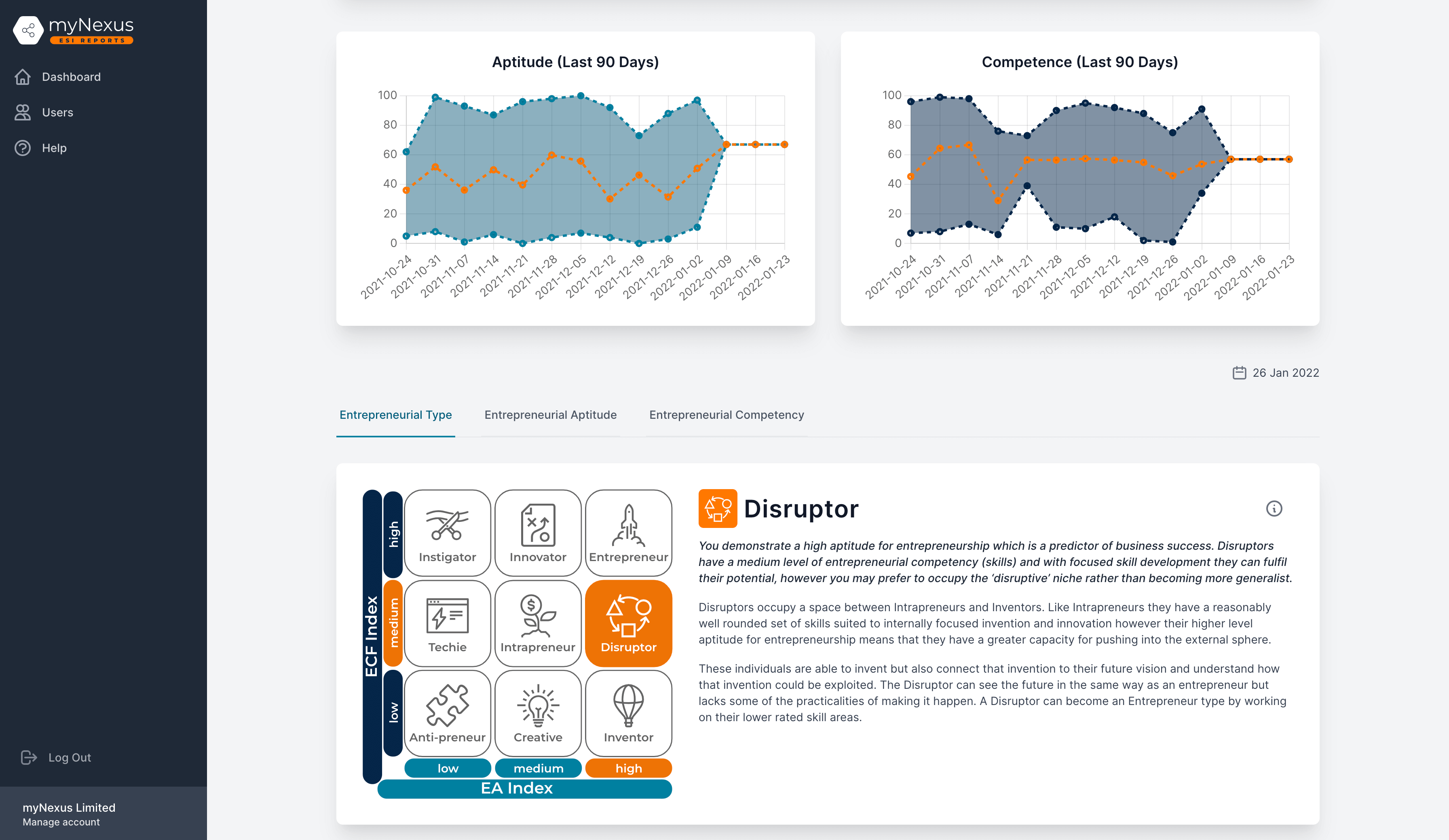 Trusted by innovative and creative forward thinkers
Our partner universe spans from accelerators and incubators, to universities, membership groups and investor networks.

We develop our products collaboratively to achieve one thing - improved entrepreneurial success.