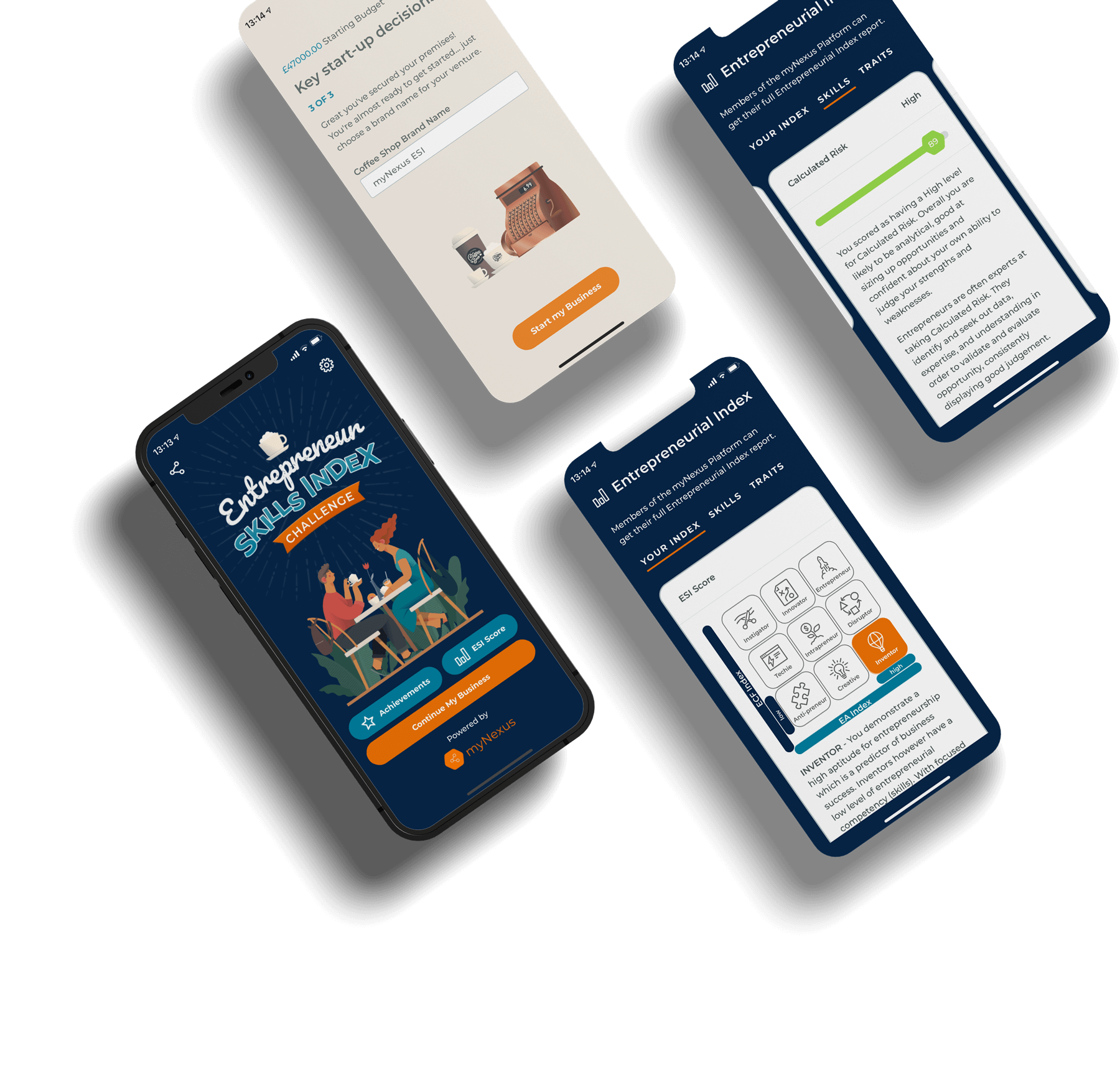 Play. Develop. Improve
Fun and deceptively simple, the free-to-play ESI game is an engaging and challenging way to find out what bearing your personality has on your potential. Play the business simulation that reveals your true self.
Play on-the-go
Designed to be played in short bursts when it suits you. Set-up your very own coffee start-up with £50,000 in the bank and try to last longer than five years. There are over one quadrillion different ways to play.
Set-up your business

Choose whether to do market research, select a location for your business, and pick a brand name.

Make dynamic decisions

Every turn you'll be presented with a scenario: real-life business is unpredictable and so is the game

Manage risk and opportunities

Deal with staff, suppliers, products and adverts and monitor your monthly reports.
Continuous insights
The more you play, the more accurate your scores become. As you review insights and change your approach, your will score update.
Free in-app analysis

Overview of your ESI Entrepreneur Type, two underpinning index scores, and nine different skills and traits.

Paid report

Deep analysis and explanation of all your in-app analysis in a comprehensive development report.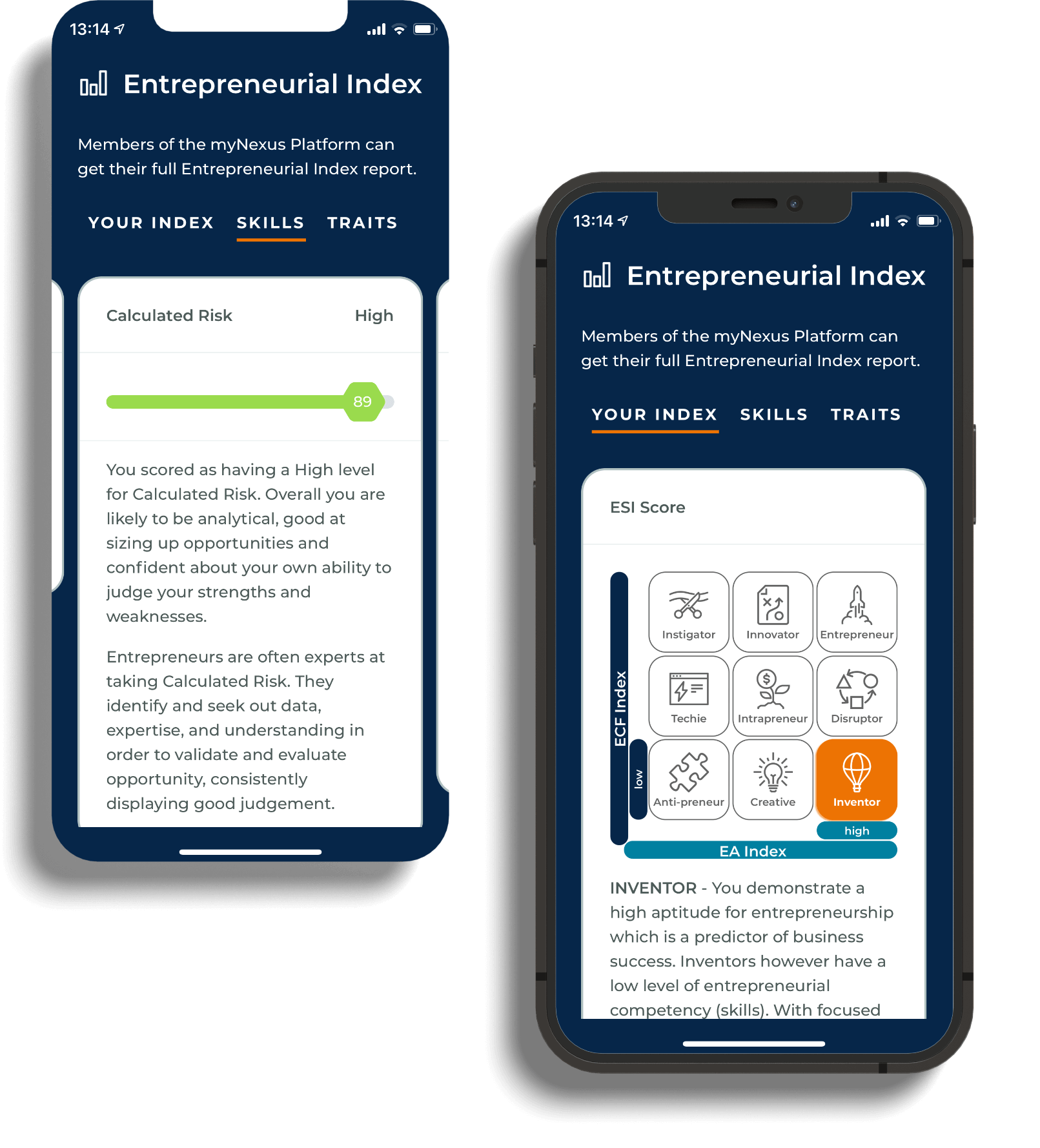 Ready to begin?
Register for free today.
After initially engaging with the app I was quickly drawn into the 'game', little did I realise how serious I actually wanted to take it! The output report is pretty much as accurate as any psychometric test I've ever taken when trying to understand behaviours and traits.
I absolutely love playing the game - it's very challenging but that's the most fun part! I didn't want to put it down. I enjoyed reading the report, most importantly reviewing my shortcomings and reading how I can begin to overcome them.